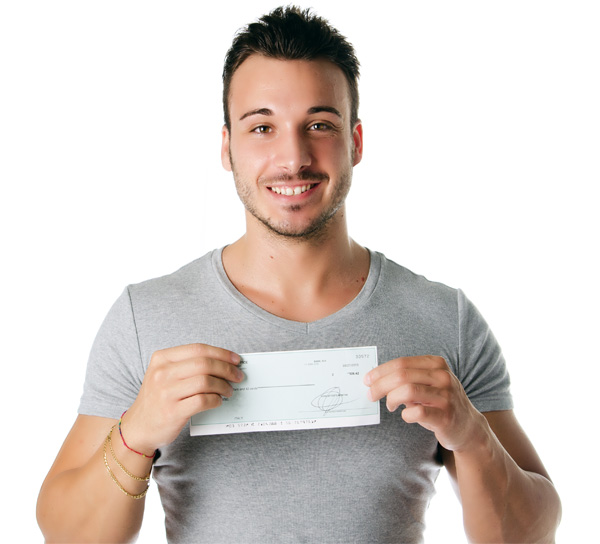 Every year you'll get a raise. Guaranteed.
Colleges and Universities charge you a lot of money year after year to teach you a skill for a job that you have yet to find. At IBEW Local 353 apprenticeship gives you a paying job right now, teaches you all of the skills necessary to further your career and increases your pay cheque every year.
Harness the power to earn while you learn. Don't get us wrong, there's nothing wrong with choosing the university route. Pay school fees, take out loans, study hard, and your degree could be your ticket to great earning power a decade down the road. But a career in skilled trades takes the "could" out of the equation. When you join IBEW Local 353, you'll get paid to learn. For real. We're talking pocket money right now, not four or five years from now. And no student loan debt along the way.
Imagine what you could do with a 6-figure income. With a career in the electrical field, it's not a pipe dream.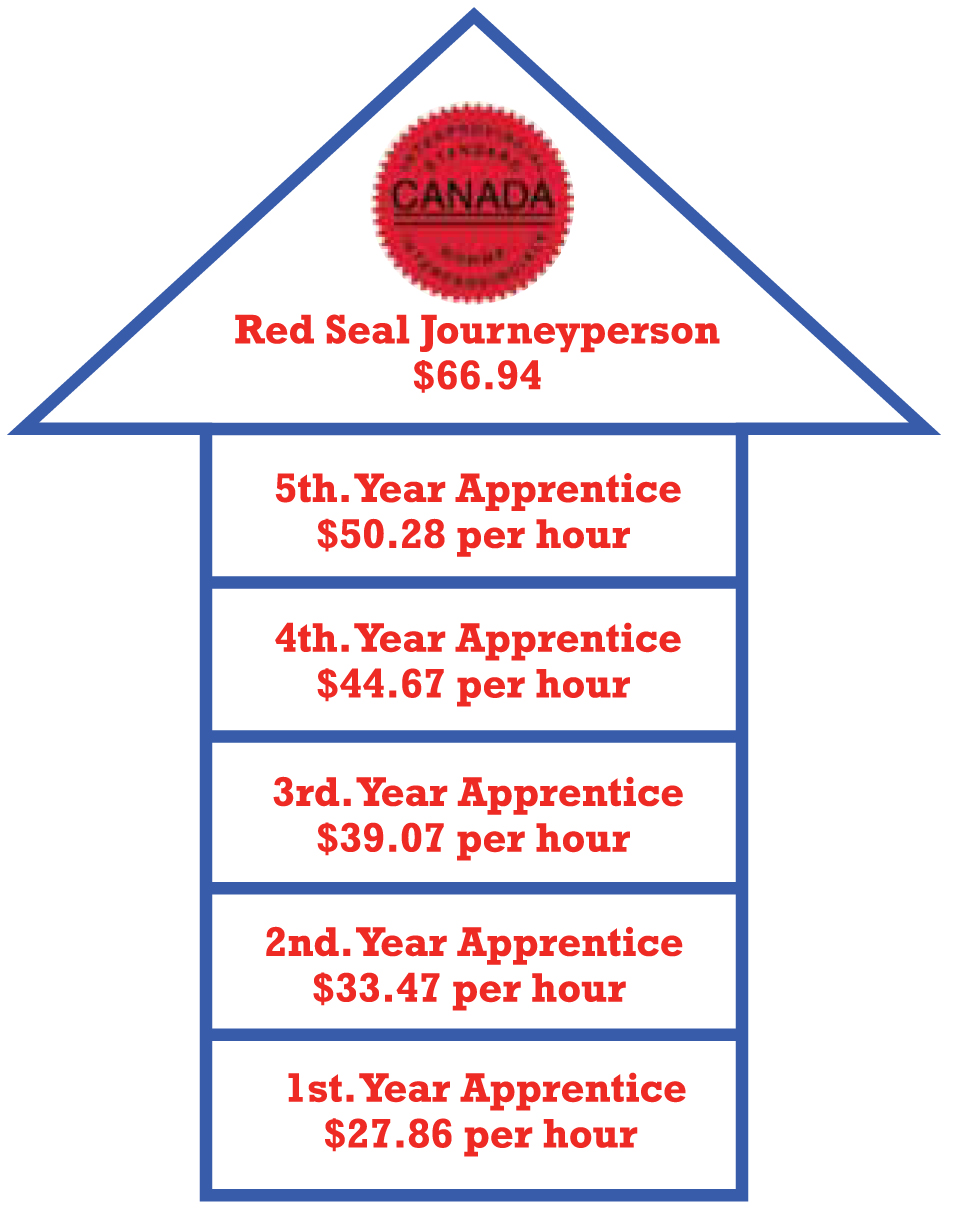 EDUCATION MONEY CAN'T BUY… THAT'S WHY IT'S FREE.
When you join IBEW Local 353, you'll start learning from the industry's best. IBEW Local 353 has four state-of-the-art training facilities in and around Toronto. You'll gain practical hands-on experience from people who know their stuff and believe strongly in our "Excellence at Work" philosophy – all at no cost to you. Think beyond workers in hard hats connecting power lines. Sure, that's part of it. But IBEW Local 353 has members in communications, transportation, railway, utilities, power generation, residential power, solar and wind technology, and more.
A career in the electrical trades is one you'll be proud of. And when you discover what kind of future you could have, you'll wonder why you thought about anything else.
WHEN YOU JOIN IBEW LOCAL 353, YOUR BRIGHT FUTURE STARTS RIGHT NOW.
IBEW stands for the International Brotherhood of Electrical Workers. Like good sisters and brothers, we take care of each other.
So when you join IBEW Local 353, you'll be able to brag about being part of a union that believes in your future and looks after you right now with all this:
A GUARANTEED HOURLY WAGE
PAID VACATIONS
HEALTH BENEFITS
PENSION CONTRIBUTIONS
SECURE JOBS
IBEW Local 353 is dedicated to bettering the lives of our members and the teams of accomplished contractors we work with, and we are working to bridge the gap between contractors and members' relations. We uphold the highest standards for training and education as well as workmanship quality in the electrical field.
APPLY FOR AN APPRENTICESHIP RIGHT NOW! AND START YOUR BRIGHTER FUTURE.