We strive to provide the best-trained electrical workers in the industry – with a membership of over 11 000, this is no small effort.
IBEW Local 353 currently operates four training centres used for our Continuing Education Programs. These training centres boast a combined total of over fifty thousand square feet, all dedicated space for education and training. Each centre is spread out within our jurisdiction for convenient access to our members. We currently run over ninety classes per year which translates to one thousand five hundred seats open for the education and training of IBEW Local 353 members.
We pride ourselves on our state-of-the-art training facilities that allow our members the ability to learn using real-world scenarios. Members are able to learn in situations that parallel what's going on at the job site. Upon completion our members are prepared for similar scenarios when they go out to work.
As with any school or training facility, there is a cost associated. IBEW Local 353 spends over $3,000,000 annually on education and training, investing in classroom and shop setup, tools and equipment, consumables, instructor wages and utilities. Not a small investment, and that's one area where we rely on our Partners who generously help us out with our purchases, knowledge and even donations. In the end we've found that it's well worth it to them as once our members go out to a job site well-prepared and familiar with our partner's products they act as loyal ambassadors for our partner's brands.
CONTACT INFORMATION
Education & Training Information Line:
416-510-5284
Education fax: 416-510-5285
Email: Learning@ibew353.org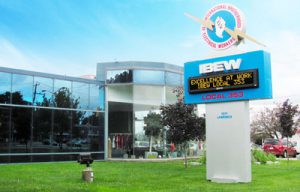 The Toronto Training Centre is located on Lawrence Avenue East in Toronto and is our flagship training centre. It currently consists of six classrooms and three shop spaces. Three of these classrooms are general-purpose 'chalk and talk' rooms used for lecture-based learning. After basic learning and knowledge is done in the classroom, members move into the shop for hands-on learning.
It also has an industrial-based classroom with heavy workbenches used by members for hands-on lessons. This particular classroom sees a great amount of use for training in fiber optics, electronics, sensors and solar photovoltaic systems. We also have a classroom that is a dedicated computer room that houses two separate computer labs. The first lab is used for learning computer operations and other software, such as Microsoft Office, Accubid and AutoCAD. The second lab is used for our PLC course and networking. The last stand-alone classroom is used for network cabling because of its multiple levels.
The shop space in this training facility currently houses a very large fire alarm wall and an AC motor control lab. There is also some free space in the shop that is utilized by our mobile trainers (training equipment that is mounted to small training walls on wheels that allow them to be moved around) as the ability to move courses around between our multiple training centres is paramount to ensure that all Local 353 members have equal access to all courses.
1377 Lawrence Avenue East, Toronto, Ontario, M3A 3P8   |    View Map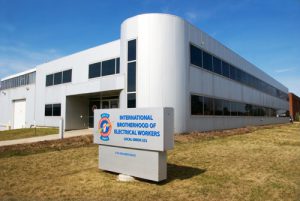 The Mississauga Training Centre was the second addition to our arsenal of training centres. It houses seven classrooms, three shop spaces and a sixteen bay welding lab with an attached classroom dedicated to the lab. Similar to the Toronto Training Centre, the bulk of the classrooms are general-purpose and the centre houses a computer lab and an industrial-based classroom. The shop space is much more diversified than the Toronto location. The 16 bay welding lab is set up for a variety of welding requirements. Add to this our conduit fabrication lab, instrumentation lab, trade applications lab and our future residential lab and it's hard not to see why this training centre sees a lot of activity.
3185 Orlando Drive, Mississauga, ON, L4V 1C5   |    View Map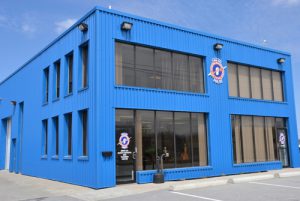 The Barrie Training Centre came to us in 2012. Each facility in IBEW Local 353's newly expanded jurisdiction has a combination classroom/shop, ensuring that all our members have equal access to our mobile trainers and the education programs we offer.
2 Saunders Road, Barrie, ON, L4N 9A7   |    View Map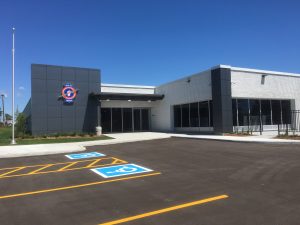 2015 saw the purchase of our newest building located at 1001 Ritson Road in Oshawa.
Renovations have completed!
The Oshawa Facility has four classrooms, three dedicated shop spaces and ample storage for the education and training department.
The facility is also a full service location as with all of our other facilities. This will include dispatch, front office area and a large meeting area.
1001 Ritson Road South, Oshawa, ON L1H 4G5   |    View Map