Conduit Fabrication – Rigid Bending & Threading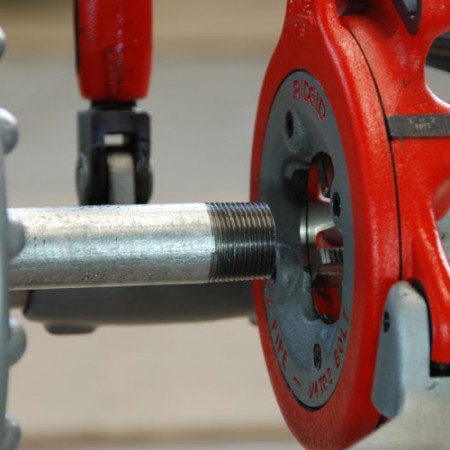 Prerequisite – Successful completion of Conduit Fabrication Level 1.
Students will learn cutting and threading techniques for small and large rigid conduits through a variety of hands-on assignments and lectures. These techniques will include the use of hand, portable and industrial power tools. Students will also learn safety procedures as they apply to the various pieces of equipment.
Along with the cutting and threading of rigid conduit, students will learn how to bend rigid conduit using various styles of benders and some of the nuances between rigid conduit and EMT systems.
NOTE: Safety shoes or work boots must be worn during class.