Fibre Optics – Level I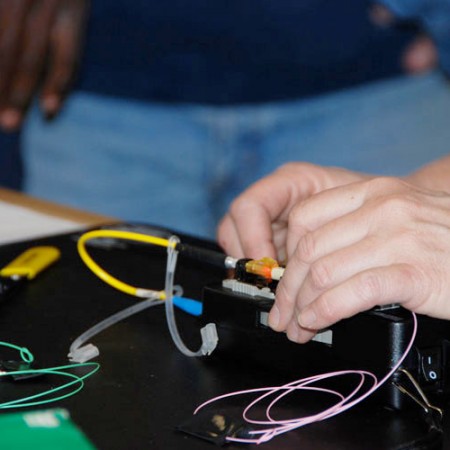 In this updated program, students will learn about the world of Fibre Optics including:
The basics of light transmission
Safe handling procedures
How to install connectors
Basics of testing fibre cables
Students will also be preparing and terminating a variety of fibre connectors from top tier manufacturers. Connector styles include ST, SC, and LC used in current installations.
LASER Optimized fibre and its unique performance properties is also covered in this program. The important how's and why's of preparing a light budget is also discussed.
When completed, the students will be able to actually apply their newly learned skills at the job site.