Masters License – Pre-Exam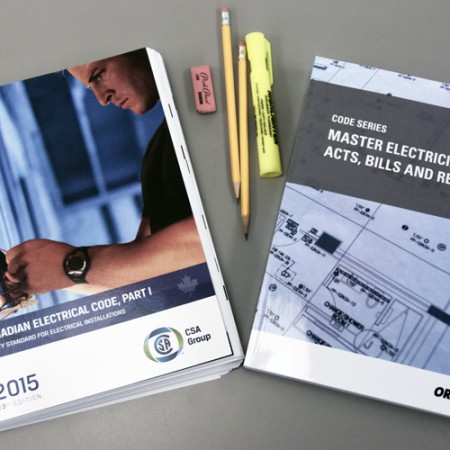 Prerequisite – Must have a 309A with a minimum of three (3) years experience as an Ontario Journeyperson Electrician.
This review course will cover the latest Ontario Electrical Safety Code (2012 Edition). Related topics include: Occupational Health & Safety Act (O.H.S.A.), Lien Act, Workers Health & Safety Act and Local Union By-laws as they apply to the Master Electrician.
**NOTE: A COPY OF YOUR CURRENT 309A LICENSE MUST BE INCLUDED WITH YOUR REGISTRATION OR IT WILL NOT BE PROCESSED. YOU MUST HAVE YOUR 309A OR A MINIMUM OF THREE (3) YEARS.